First of all, I want to explain to you the difference between bespoke and couture.
The two are similar and can be classed as 'made to order'  with custom measurements. They both suggest high-quality materials with quality construction.
"Bespoke" is English and means 'made to order' mainly from the customer's measurements and alterations to the customers taste. Customers choose the fabric and the design and very much have their personal input into the whole process. 
A bespoke garment is usually constructed mainly be a machine but still has the integrity of high-quality materials, design and construction, but would not be considered as couture. 
"Couture"  means 'highly handmade' and is a French word for sewing or fashion.
About 60% of the garment is hand sewn, not by machine. This means hand-finished seams, hand-finished hems and possible hand-beading or other embroideries.  
"Haute Couture" is a very specific term and only certain fashion houses are legally allowed to use the term and they all have to meet a criteria list for membership which includes: design made-to-order for private clients with fittings, have a workshop in Paris with at least fifteen ateliers, at least twenty full-time technicians on hand and present a collection of at least fifty designs twice a year.
Official top designers include:

 
Chanel, Dior, Givenchy, Valentino and Jean Paul Gaultier.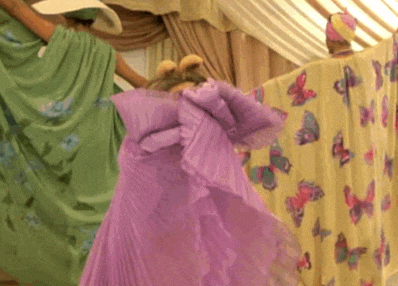 I see a lot of people throw these terms around without doing the proper research and mainly to make their work seem better, which can be very frustrating for the actual professionals out there. 
With my handy guide up above, it helps to know so it's easy to research when you're looking into a handmade garment. 
I pride myself at Born to Thread that everything is made in-house from my small studio in Yorkshire with a mixture of bespoke and couture. 
What does this mean? Well, the main body of my garments are made by me using a sewing machine and then the finishing off of the garment is always done by hand. 
If I was to be embellishing anything then that would be done by hand also.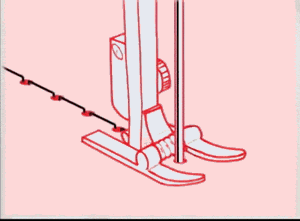 Why go bespoke?
At BTT I love to capture YOUR personality through fashion which is why it makes such a special experience. 
It's made to fit you, to your exact measurements.
It's higher in quality, which means it last's longer than fast fashion.
It's sustainably good for the environment
It's an investment piece and made with techniques and care you won't find in the shops.
It's a one-off just for you.

 
It may feel a very daunting experience getting fitted for a made to measure garment, especially if you have never had one made before but I trust you it is not, in-fact its turns in to such a memorable experience and one you can remember when wearing the outfit. 
So you may be wondering now what my services entail and how long it takes.  Here is a small rundown of the process of a bespoke service. 
CONSULTATION STAGE
Born To Thread invites you to an informal free relaxed consultation at my home studio where tea and biscuits are on hand or if you live far away Zoom appointments are also available for clients that live far away.  
We will discuss your ideas on design, fit, fabrics colours and timescale to help me understand how you would like your unique garment to look and give you more of an idea of how the process will all work.
Please note Zoom appointments are only for consultations and design stage not a fitting stage. 
It's hard to give an exact price straight away until I know a clear outlay of your idea and what fabrics you would like to use, I can then curate a guide price which can be finalised throughout the design stage
As a rough guide price bespoke garment starts at £250
If you are completely happy with what we have discussed then a 50% deposit is required. 
DESIGN AND FABRIC STAGE
From the consultation stage, I will then work closely with you on the design development of your outfit involving sketches to the ideas we have discussed also fabric samples and embellishment will be sourced to the preferred colour-ways. I strive to find the best high-quality fabrics to bring out the best in your garment. 
Another meeting will be set for us to talk over fabrics I have sourced, look over designs/modify any details and choose a final outfit. I can also send you samples and meet over another Zoom call to discuss all of this.
MAKING AND FITTING STAGE
A made to measure garment takes time with care and attention.
Working with your personal measurements a paper pattern is created from the chosen design.
Once the pattern is all ready a toile garment is made for the fitting appointment – a sample garment that is made from a plain fabric that allows me to draw in style lines and see where we need to make amendments. 
The alterations from the fitting will be then transferred to a paper pattern and also changed on the toile followed by another one to two fittings if needed. 
Depending on the alterations it will either be in the toile again or actual fabric. This will be discussed along the way. 
Once you are happy with the fit and style I will then go ahead and make/finish off your outfit, a final fitting is required to double-check over last adjustments to make sure we get a perfect fit. From this personal experience, you will see your outfit come to life with experienced techniques.
Through all of this, I will keep you regularly updated via email. 
The process of a made to measure garment can take 6 to 8 weeks (depending on the garment being made) with a final fitting required to ensure the perfect fit and finish. 
I hope this has helped to give you more of an idea into choosing bespoke, if you have any questions or want to enquire more, please contact me.