Its a no brainer how much fast fashion is out there now, on the high street and even online.
We are bombarded with sales and who has the best deals going and quite frankly I am bored with seeing it, shopping is just not so fun anymore. 
When I was younger I used to love going shopping,  a trip to Harrogate or York was a real treat because it was fun to see what we could find but now every single shop has the same and it's like a blummin jumble sale. 
I saw this recently when I went shopping in Leeds, I spent time walking through different designer shops to walking through a few high street shops and I just had to get out of the high street shops I couldn't stand being in there, which is such a shame. I could instantly see the difference between both and made me realised why people do go for quality over quantity. 
The shopping experience, service and layout of the shop was so much of a better atmosphere. 
I'm totally over this fast fashion era! It has no personality to it or thought. I feel it's just how much sales they can get to drive faster products.
 It got me thinking about what can we do to spend more on quality items rather than just on impulse because it's cheap or looks cool. 
It's all about conscious consuming and I think this is the way forward to get back to a shopping experience we enjoy whether it is buying something handmade or shopping elsewhere.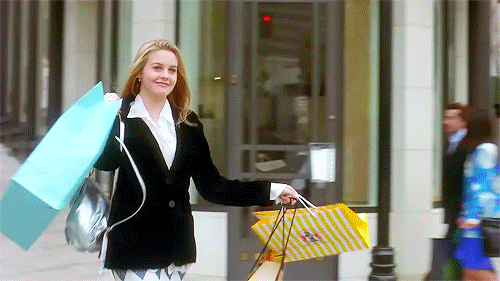 So what's the best way to become better at consuming quality clothing.
We tend to buy clothes because it looks cool or there is an offer/sale on it and out conscious somehow thinks that it's the better deal but in reality do we really need it and is it actually going to last long? 
I think the clothing in your wardrobe should really mean something to you. They are chosen with thought and really say something about you, align with your personality. 
Working on your new wardrobe doesn't have to be scary it can be exciting. Pinterest is a great source to start looking at new ways to put a look together, make a vision board of what YOU want to look like, most of all have fun with it.
Explore new shops! Stray away from the norm you'll be surprised what you will find and don't be scared to go vintage and charity you will be surprised what you can find in there.
If your looking for real investment pieces then handmade is such an amazing option. Getting something made to your measurements is something so unique and nobody else will have it which is always a winner. 
Check out my bespoke service here if this something you are interested in. 
It's a slow process but just think of the end outcome and kick-ass wardrobe you will have. 
The more you start to look elsewhere, the more you will find different quality clothing. Don't be afraid to go into designer shops either.
Even if you can't afford it just to feel the quality and see how something is made is just a treat, hey why not even try it on just to get that feel of quality and you deserve it. I do it all the time! 
Look for detailing get to know the garment, is there topstitching? Is there any beading or embroidery? How have the cuffs and hems been finished off differently? What is the lining like?
All these things play a big part in the finishing off of a garment and a clear point to high fashion rather than cheap fashion.  
A lot of this is to do with mindset and what we've been programmed to think about what we should or shouldn't buy 
You've just gotta push yourself out of your comfort zone and try something new. 
I'm in no way to preach how you shouldn't or should buy and everyone's budget is completely different but if you are wanting to make a conscious change to your shopping habits then maybe think about saving those pennies to buy quality over getting the better bargain. 
I'd love to hear your thoughts on this in the comments. Is spending more on clothing and buying less is the way forward? Or do you feel that buying cheaper clothing more often works better for you? 
Featured image by Stockphoto